In less then a week we are releasing our album "Pacification" with a thursday night @ Channel Zero (Metelkova,Ljubljana). On that date - 4/april/13 - our little label KAMIZDAT have all four forms of album ready: two deluxe boxed editions, a simple cd and a free digital download for all (but you can name your price).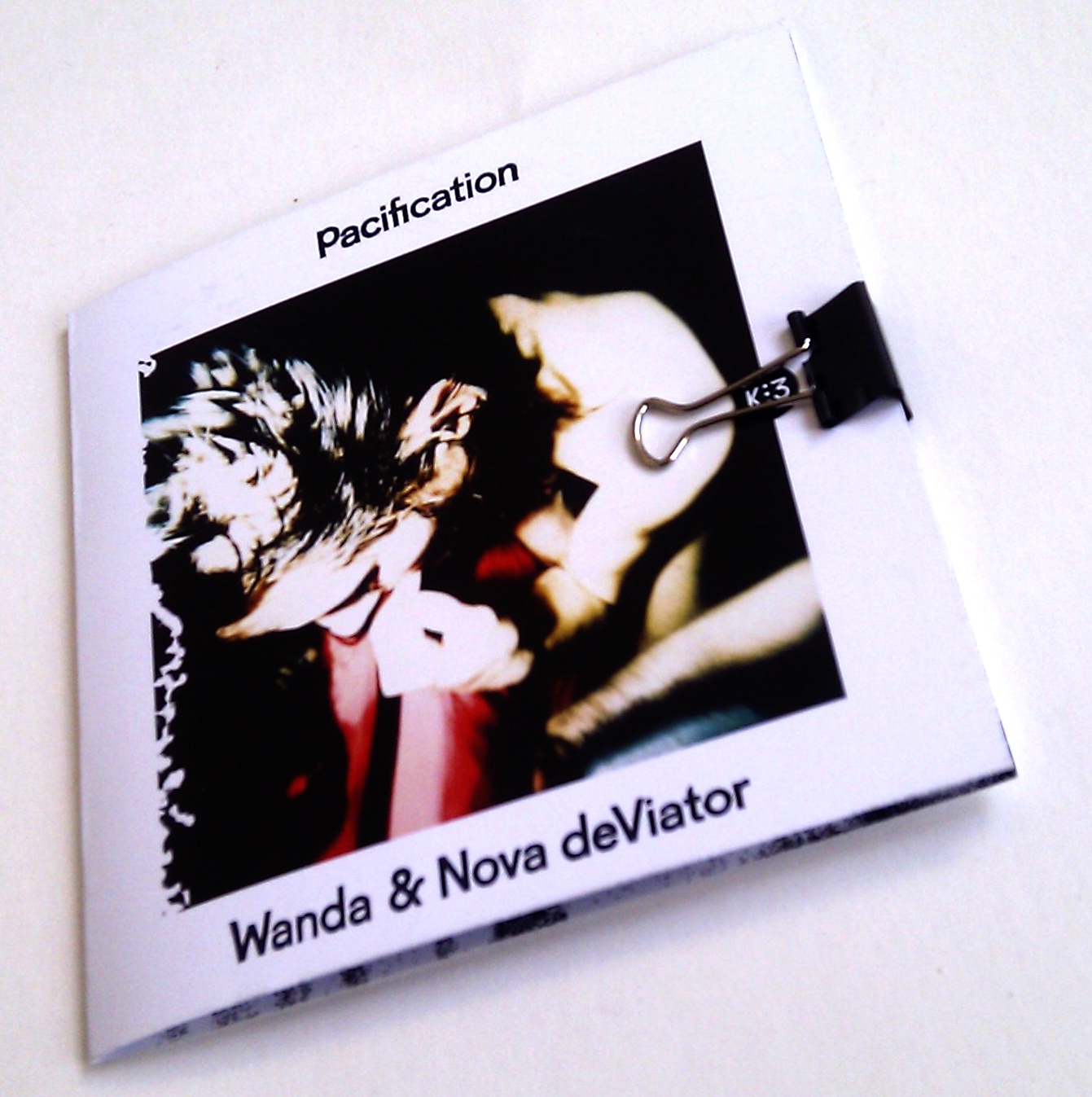 While we've been sparse with any updates recently, we've been busy with number of projects - especially preparing the new creative year of 2013. A progress has been made in december and january regarding the "Frozen Images" album, which should be going into mixing and mastering process in beginning of February. We hope to have the album ready for distribution in March.
Also, in next few months we can announce some appearances in Maribor/Slovenia area and north of France (Lille) Returning from there after 22/march we are organizing a little tour, so if you are interested in hosting us in your venue or event, please get in touch!
Here we're at it again!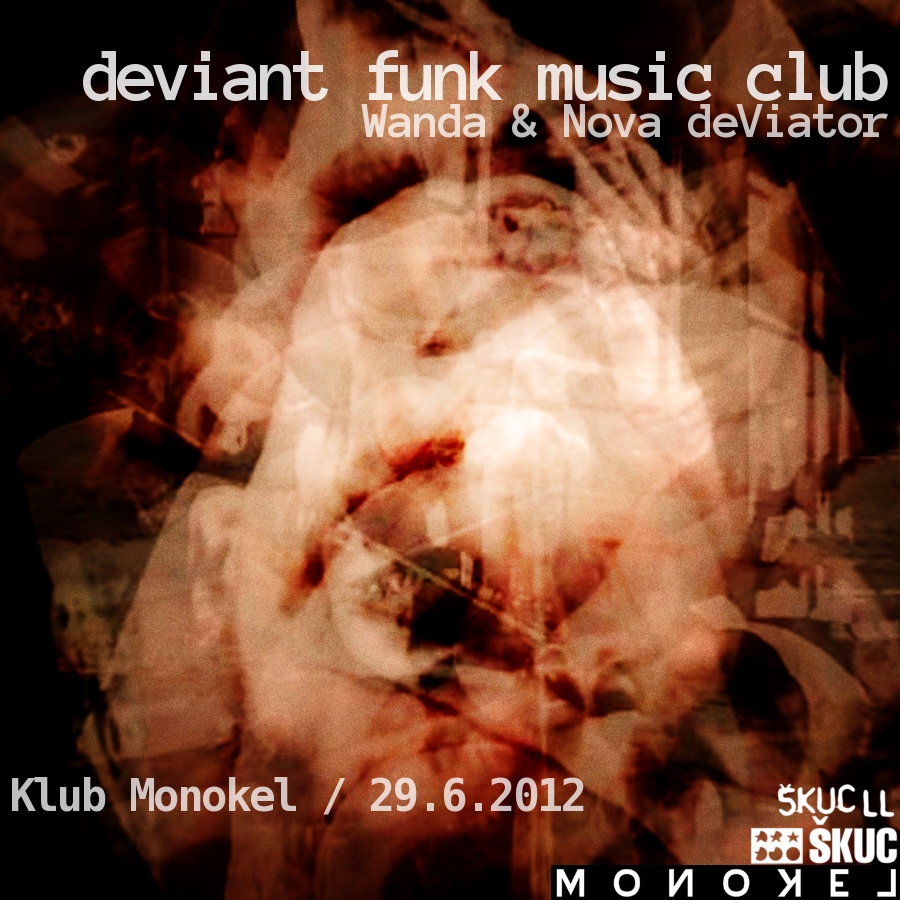 RSVP->facebook event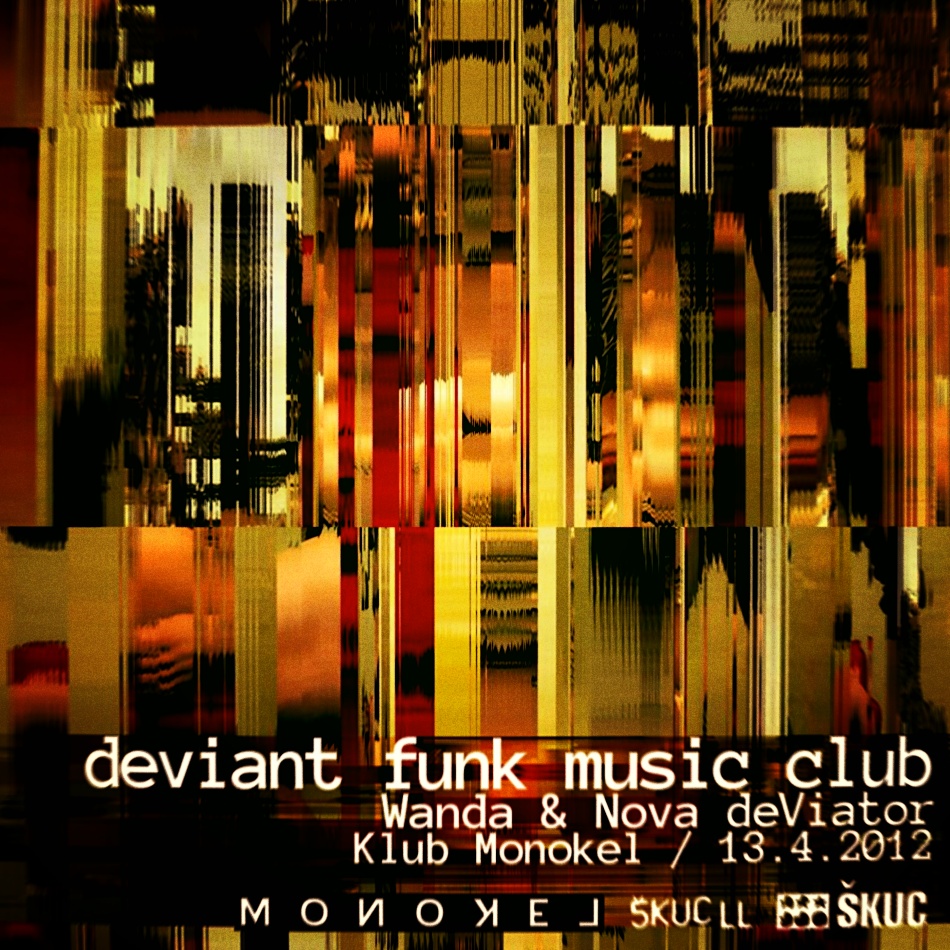 RSVP @ -> facebook event
Recently we have enthusiastically turned up at Safari vol4 event with an hour and a half long mix of deviant funk-future-punk, electronic de-moralization, anti-trend queer-ing and always some exclusive electro-breaking.
See next occurrence at Deviant Funk Music Club at Club Monokel in Ljubljana on 10th February 2012.
dj Nova deViator all night long!
more - Resistance
photo by: Peter Giordani
Log in on page on 13th December at 8pm CET to see and collaborate in edition.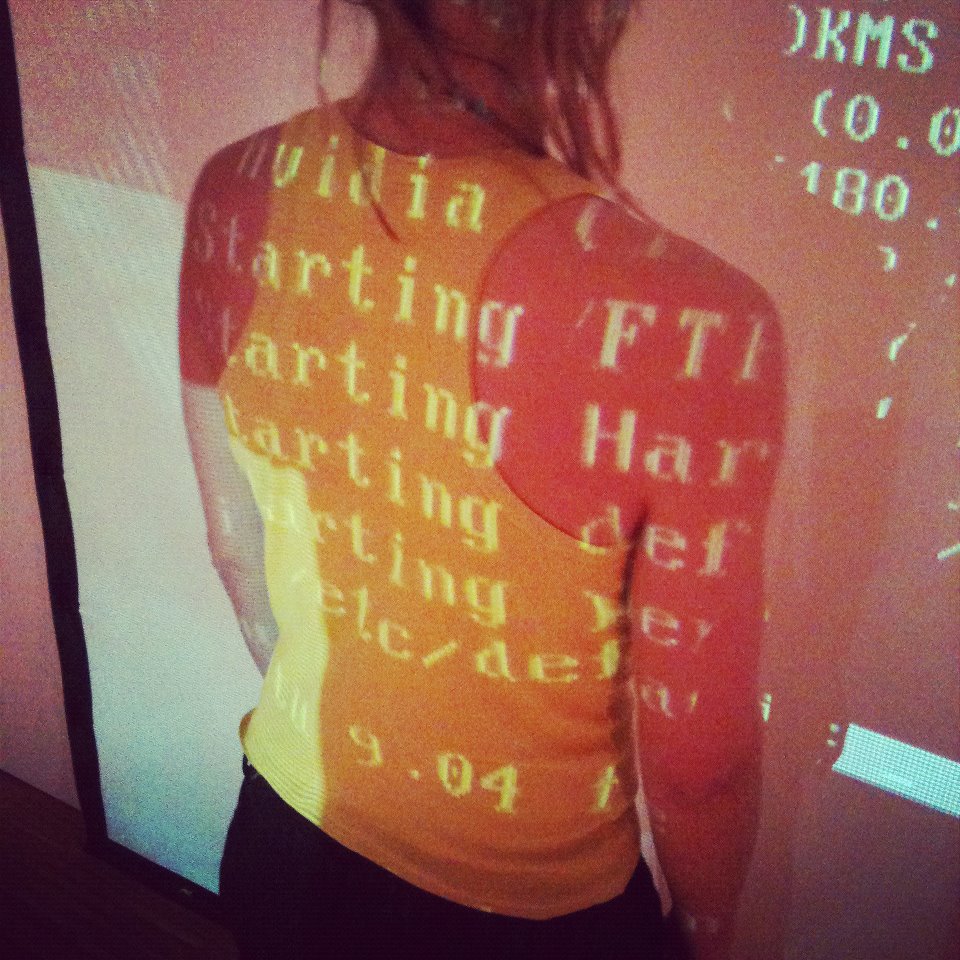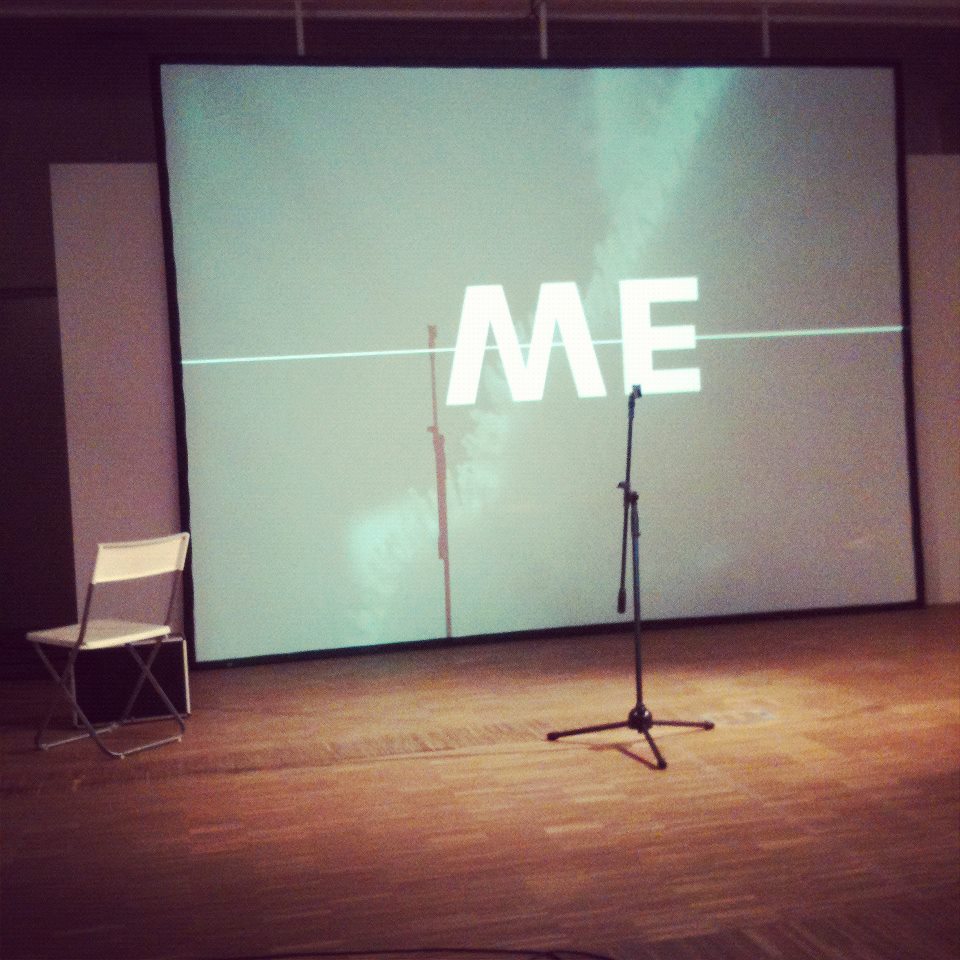 Transmittance#2 rehearsal Ljubljana, 10th December 2011, Tobacco 001; photo: Matija Ferlin
Check and follow Radio Arts Space - FM / online / gallery exhibition by radioCona from 7th untill 16th December 2011 and and .
is part of and .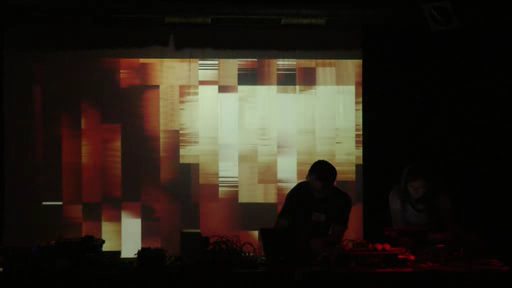 Soon Piksel11 in Bergen, Norway with Sublimation Revision.
Performing at 22.30 - Landmark, Bergen on 17th November 2011.
Check Piksel11, Bergen for more.
WIRELESS FEELINGS by The Sweetest Band was recorded at Transmittance#1 event in Pula, Croatia.
Audio recording was reworked and arranged in a sound track that will be heard at Radio Art Space and 6th Streaming Festival.
New premiere is coming up. In a month. Collaboration with Via Negativa team in creating a joint project, which is to join forces of two independent authorial groups on the basis of common conceptual ground on the one hand and different creative approaches on the other: Via Negativa, under the conceptual guidance of director Bojan Jablanovec, and collaborators in production of Emanat, under artistic leadership of choreographer Maja Delak. At the moment, each group of artists works on its own respective scenic approach to the thematic focal point: shame. Both artists and producers see this creative merging as an open door to a mutual point of creative breakthrough, organically melting together ideas, concepts and performative strategies.
Authors: Loup Abramovici, Ingrid Berger Myhre, Maja Delak (concept and choreography), Bojan Jablanovec (concept and direction), Darko Japelj, Katja Kosi, Luka Princic, Maja Smrekar, Katarina Stegnar, Marie-Louise Stentebjerg, Irena Tomazin, Magdalena Tuka, Grega Zorc, Anita Wach
Executive producers: Nina Janež, Špela Trošt
Production: Via Negativa, Emanat
In collaboration: Bunker
Financially supported by: Ministry of Culture RS, Municipality of Ljubljana
Else, Skin-deep Screens are going to be shown on PNEM Sound Art Fest 2011 on 5-6 November.
And, it looks we are coming to Bergen (Norway). Really looking forward to it!
Next Transmittance#1.5 event takes place on 26th August 2011 at 9pm CET. Event is happening as a result of meeting in , where we started/participated in a workshop connected to the project Mur.sat.
See more: .
Watch it on Friday and interact with us via .
See latest news and updates on project development on .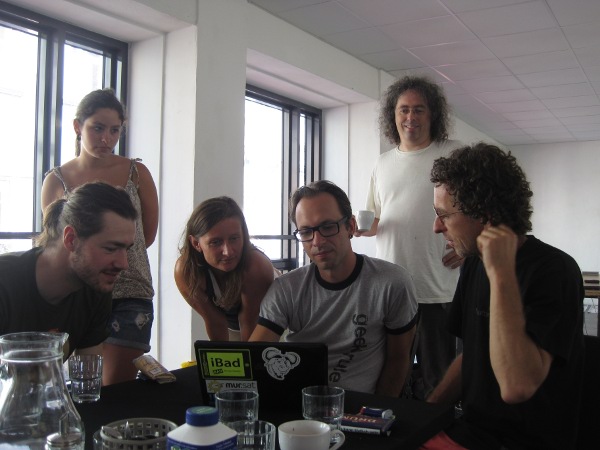 photo by: Reni Hoffmueller
New tracks based on the material Sublimation Revision with Irena Tomažin. The session took place on 29th April 2011 in Studio 17, Ljubljana and was streamed in the frame of Pretok platform/project.
Check the tracks: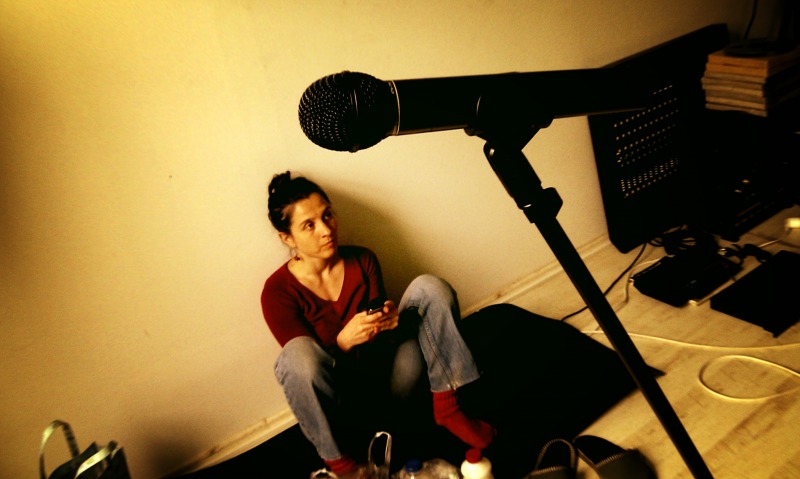 Irena Tomažin, iT; photo by Luka Prinčič
New sound track: "Wireless Feelings by The Sweetest Band"
Check the new edit of audio recorded live at in Pula, Croatia: .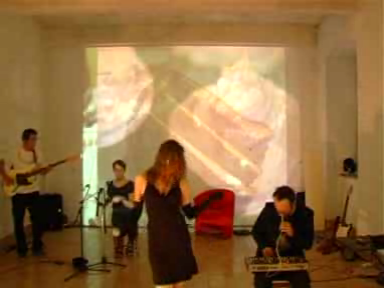 Screenshot from Transmittance1, Pula, 27th May 2011
Next week we (Wanda & Nova deViator) are performing (2010) in , Bristol. It will be our 18th re-run. We're working on some improvements and extending music and performance work and scenes, especially exploiting beats in the songs like , , Pirates and "pressure-sensoring & pitch shifting" Princess.
If you are around Bristol on 22nd June at 6.30pm you can participate in with Wanda and Nova deViator or see on 23rd June at 8.30pm in Arnolfini.
Photo from Ljubljana's performance on 25th February 2011, photo by Suncan Stone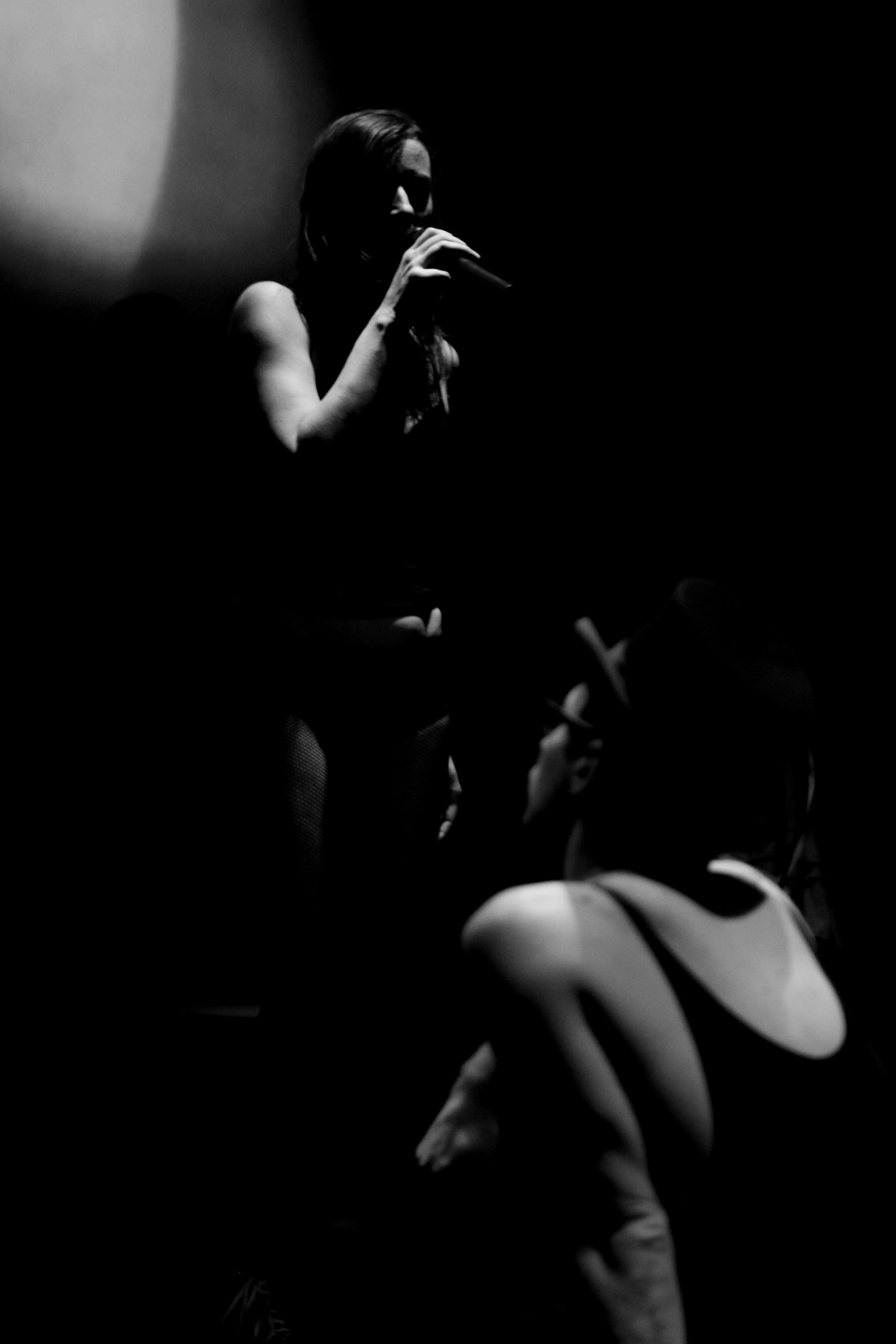 We are in the aftermath of everything that happened in Pula feeling we achieved certain conceptual and concrete goals. We want to thank everyone who came in the online stream&chat and interacted passionately or simply watched. Without you - online audence - the performance wouldn't happen. We thank to the 'Pula' crowd who came to see and stayed with us for full two and half hours of this special experience (for us). But most of all, the festival Polis crew - especially Egle for her trust and support, then Matija, Marko and Davor for joining with all their hearts, Mauro and Rea for last minute jump on-board, and all the rest who gave a helping hand in this technically demanding project.
We are working on all the video documentation and will soon release it here.
Next Transmittance1 event takes place on 27th May 2011 at Polis Adriatic Europe 2011 Festival in Pula, Croatia.
Watch it and interact with us via .
See latest news and updates on project development on .
Getting ready for performance on LAC2011, Linux Sound Night in Maynooth, Ireland (6th May) and Liwoli @Stadtwerkstadt, Linz, Austria (12th May). Exciting work on sound and video! Listen to some residuals of testing new patches programmed by Luka.
Sublimation Revision Rehearsal FirstMay
Pretok4 Sublimation Revision with Irena Tomažin
Sublimation Revision Rehearsal Distortion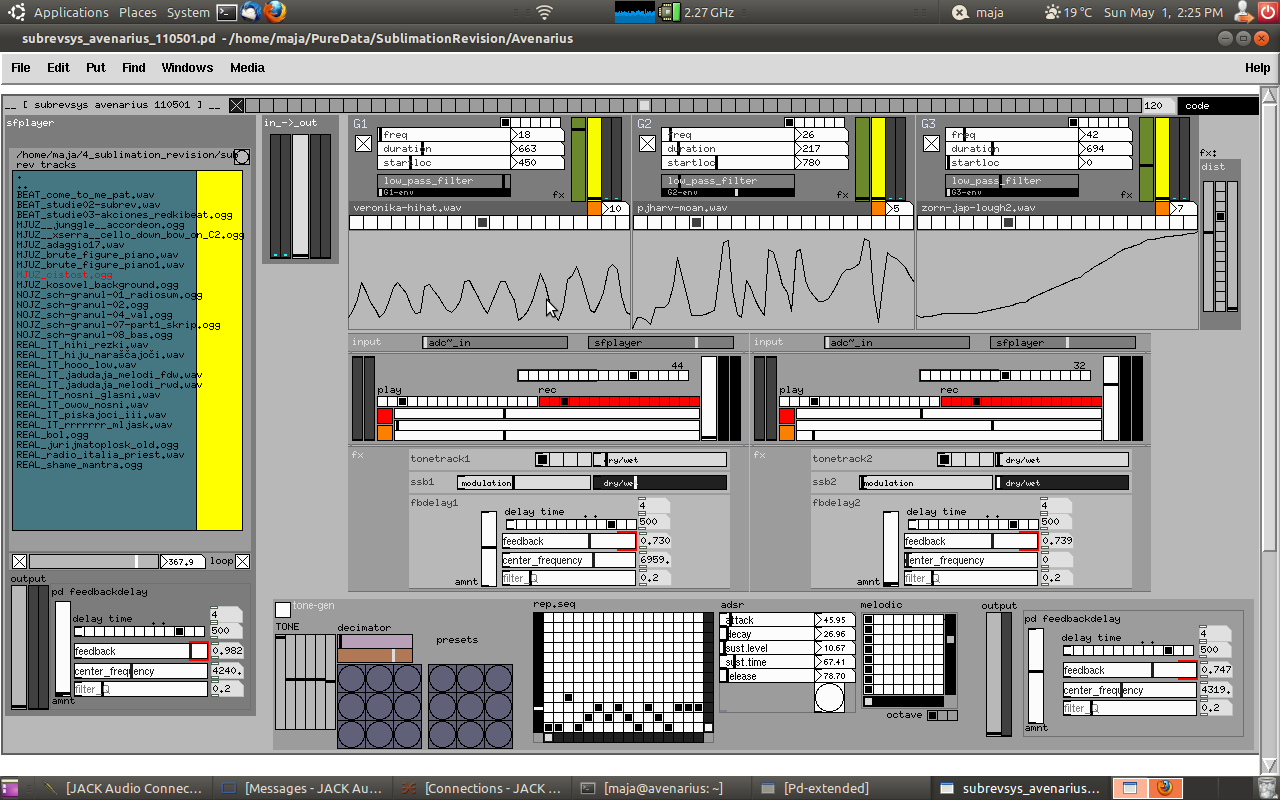 We have just completed a new video for a project called 'Forms of Life' by Franck Leibovici and Christine Macel and following their /discussions paresseuses/. Invited by Laboratoires d'Aubervilliers. We have produced a video taken from the video documentation of Neforma9 improvisation which we did in February 2011. We are sneaking a url for you: http://wndv.si/tmp/skin-deep_screens